RELAX... WE'LL PICK UP LUNCH FOR YOU, OHH DINNER TOO!
Search to find your favorite local restaurants
Menu
Menu
THELO GREEK UPDATE
PICK UP ORDERS
Mezethes - Appetizers
Thessalian Feta

Our special feta cheese by Rousas served with pita bread. V, GF.

Spanakotiropita

Spinach and feta pie, phyllo pies.

Eggplant Saganaki

Fried eggplant and feta

Classic Saganaki

Fried Kefalograviera cheese. Served with pita. V

Dolmades

Stuffed rape leaves w/rice & raisins, topped w/tzatziki. V

Thelo Trio of Olive

Pint, Chalkithiki, kalamata & thassos.

Tiganopsomo

Fried double pita stuffed with feta.

Shrimp Saganaki

Shrimp sauteed with feta, onions, garlic & capers.

Chicken Wings

Grilled w/tzatziki sauce

Cypriot Saganaki

Fried halumi cheese. For Two
Salads - Rice Bowl
Brown Rice Bowl

Brown rice in broth, carrots, feta, dill, lemon & olive oil.

Tomato Salad

Tomatoes, onions, olives & olive oil.

House Salad

Romaine, tomato, onions, capers and olives & feta.

Legume Salad

White & black Prespa beans chickpeas, lentils, parsley, onions, dressing, served with grilled house baked village bread.

Greek Salad

Tomato, cukes, onions, capers, olives & feta.
Soups
Avgolemono - Chicken Lemon Soup

Pint or quart. Classic Greek egg-lemon soup with chicken

Fasolada

Classic Greek bean soup.
Greek Street Food
Extra Pita

Extra tzatziki sauce

Extra Feta

Extra Yogurt dill sauce

Chicken Skewer

Onions, tomatoes, & yogurt sauce.

Classic Pork Gyros

Pork bellies and sirloin, onions, tomatoes & yogurt sauce.

Steak & Cheese

Grilled beef brisket, gruyere cheese, lettuce, onions & mayo.

Bifteki Sandwich

Ground halal lamb & beef, onions, tomatoes, hot peppers & tzatziki.

Veg: Salonika Sandwich

String beans, feta, yogurt sauce in pita.

Veg: Kozani Sandwich

Grilled veggies, hommos, leeks, red peppers.

NY Steak Skewer

Onions, tomatoes & tzatziki.

Lamb Skewer

Onions, tomatoes & yogurt sauce.

Shrimp Skewer

Onions, tomatoes, tomatoes & yogurt sauce.

Rhodes Sandwich

Chicken, avocado, onions, tomatoes, lettuce & feta

Lamb Burger

In brioche bun w/tzatziki &our chips.

Vegetable Trio Gyro

Mix in mini pitas, eggplant, zucchini, string beans.

Gyro's Trio, in Mini Pitas

Lamb, pork & chicken.

Lamb Gyros

Halal, Onions, tomatoes, & tzatziki.
Classic Hellenic Entrees
Moussaka

Baked ground veal, eggplant, zucchini, & bechamet w/string beans & oven potato.

Lamb Shanks

Baked lamb shank potatoes

Saffron Grilled Salmon

wild salmon, with string beans, oven potatoes.

Mixed Skewers

NY sirloin, lamb and chicken, baked tomatoes, peppers & fries

Spring Lamb Chops

Grilled spring lamb chops w/string beans & oven potatoes.

Aegean Sea Bronzino

1.5lb grilled branzino for two with string beans and rice.
Protein Entrees
Chicken Entree Skewers

Pork Gyro Entree

NY Steak Entree

Lamb Entree Skewers

Shrimp Entree

Lamb Gyro Entree
Authentic Anatolian Specialties
Iman Baildi

Baked Stuffed eggplant, tomato sauce, pine nuts, raisins and feta, w/Greek salad.

Biftekis Anatolian

Ground lamb and beef, over French fries, and tzatziki sauce.

Biftekies Yaourtoglou

Ground lamb and beef, spicy tomato sauce, and yogurt over rice.
Peinilri Pide
Arahova Tiropita

Feta cheese, kasseri cheese & mitzitha cheese.

Sifnos Pide

Spinach, feta, eggs.

Horio Pide

With feta cheese,florina red peppers, tomatoes, olives, grilled eggplant and onions.V

Stani Pide

Kasseri cheese, Greek orange sausage & leeks..

Varka Pide

Feta cheese, shrimp, artichokes, onions, garlic and capers.
Signature Dips & Spreads
Tzatziki

Seedless cukes & thessaly yogurt.

Hommos

Prespa Beans, tahini, olive oil.

Taramosalata

Aegan carp fish roe

Melitzanosalata

Grilled eggplant, onions & florina peppers.

Pantzaria

Beets spread, yogurt, garlic & potato

Five Spread Mix SM

Five Spread Mix LG
Children's Menu
Kids Thelos 7" Pita

With tomato sauce & cheese

Kids Hamburger & Fries

Kids Chicken Skewer with Fries
Glyka - Dessert
Apricot Baklava

Layers of phyllo, walnuts, apricot, sugar, cloves and cinnamon. w/honey syrup.

Sour Cherry Baklava

Bougatsa

*made to order*- creamy custard wrapped in crispy phyllo, dusted off with icing sugar & cinnamon

Varlhona Chocolate Ouzo Mousse

Thesaly Yogurt & Black sour Cherries

Kourabiedes

Greek butter cookies made with almonds. 6oz.
Mikra Piata - Side Dishes
Extra feta

Extra Yogurt Dill Sauce

Extra Tzatziki Sauce

Signature Fresh Cottage Chips

Side Rice Pilafi

Patates Tiganites

Hand cut French fries.

Patates Fournou

Oven baked turmeric potatoes

Side House Salad

Side Thelo Greek Salad

Tomatoes, cukes, onions, olives, capers & Thessaly feta cheese

Yanni's String Beans

Vgn. Baked string beans
How to Order
Step 1
Enter your Address

Step 2
Select Restaurant & Food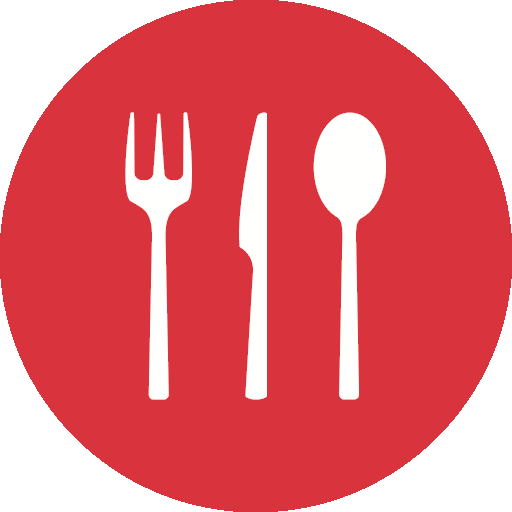 Step 3
Checkout