RELAX... WE'LL PICK UP LUNCH FOR YOU, OHH DINNER TOO!
Search to find your favorite local restaurants
Menu
BRX AMERICAN BISTRO UPDATE
Delivery service and online takeout ordering provided from 5pm to 9pm Tuesday through Sunday. Restaurant closed Mondays.
Chefs Daily Specials
Friday December 1, 2023. Served from 5pm
Daily Specials Soup & Appetizers
Chicken Gumbo Soup

Mushroom Flatbread

Tuna Avocado

Birria Empanadas

Lamb Chop
Daily Special Entrees
Pork Chop

Blackened French Duroc Pork Chop, Pineapple Salsa, Mashed Potatoes, Asparagus, Balsamic Glaze.

Red Snapper

Pan Sauteed, Skin On, Broccolini, Clams, Saffron Cream Sauce

Scallops

Pan Seared Diver Scallops, Spinach and Mushroom Risotto, Beurre Blanc
Daily Special Desserts
Italian Lemon Cake

Pumpkin Bread Pudding

Banana Chocolate Cake

White Chocolate Strawberry Mousse Cake
APPETIZERS
Samosas

Indian pastries with savory potato and pea filling, tamarind and cilantro-mint chutneys.

Chicken Potstickers

Chicken and cabbage dumplings, pan fried, Ssame peanuts, cilantro sauce.

French Fry Trio

Sweet potato, old bay seasoning, truffle parmesan fries, mango curry dip, arugula, aioli.

Southwest Chicken Spring Rolls

Grilled chicken, Jamaican spices, cilantro, carrots, black beans, jerk bbq and curry mango sauce.

Avocado Bruscheta

Diced tomato, garlic, avocado, fresh mozzarella, basil, parmesan, Caesar sauce.

Chicken Quesadilla

Herb tortilla, cheddar Monterrey jack cheese, guacamole, sour cream, salsa and pico de gallo.

PEI Mussels

Thai Chili Shrimp

Tempura shrimp, rice krispies crust, sweet chili sauce.

BRX Famous Wings

Choice of buffalo, BBQ, maple sriracha or garlic old bay. homemade ranch and celery sticks.

Sauteed Calamari

Pan sauteed virgin oil, grape tomato, red pepper, scallions, chili flakes, fresh herbs.

Sesame Sashimi Tuna

Sesame crusted, seared rare, Hiyashi salad, soy sauce, wasabi, ginger miso dip

Burrata, Prosciutto, Arugula
SALADS
Caesar Salad

Romaine hearts, kale, focaccia croutons, shaved pecorino Romano, ceasar dressing. With your choice of chicken, salmon or New York strip.

BRX Seasonal Greens

Mesclun greens, grape tomatoes, sun-dried cranberries, candied pecans, crumbled goat cheese, honey balsamic vinaigrette.

Roasted Red and Gold Beet Salad

Red and gold beets, orange segments, feta, candied pecans, arugula, citrus vinaigrette.

Southwest Salad

Chopped romaine, grape tomatoes, grilled corn, black beans, diced cucumbers, shredded jack and cheddar cheese, crispy tortilla strips, chipotle ranch dressing.

Seneca Salad

Romaine, baby spinach, avocado, asparagus, grape tomatoes, blue cheese, crispy potatoes, marinated red onions, honey balsamic vinaigrette.
SOUPS
Betsey's Vegetarian Black Bean

Guacamole, sour cream, crispy tortilla strips.

Soup Du jour

House special
ENTREES
BBQ Back Ribs Danster D

Hickory smoked ribs house made jerk barbecue sauce, French fries, seasonal vegetables. Full rack $28.

Butternut Squash Ravioli

Roasted butternut squash, toasted pecans, mushroom ragout, sage cream, mascarpone, arugula.

Cavatappi Lousiana

Grilled chicken, andouille sausage, mushrooms, medley of peppers, scallops, Cajun cream sauce.

Braised Short Rib Ravioli Bolognaise D

House made, bolognaise sauce, spinach, mascarpone.

Chicken Picatta D

Egg dipped, pan sauteed, lemon caper sauce, linguini, seasonal vegetables.

Masala Chicken Kebabs D

Yogur and spiced blen marinad chicken breast, mushrooms, onions on a skewer, saffron rice, kachumber salad, yohurt lime mint sauce.

Salmon Isabella D

Brown rice, Spinach, Shiitake mushrooms, sundried tomato, artichoke, lemon wine sauce, balsamic reduction.

Tequila Lime Shrimp

Pan sauteed shrimp, onions, peppers, grape tomatoes, cilantro, linguini, tequila lime sauce.

Spanish Seafood Paella D

Jumbo shrimp, sea scallops, serrano chorizo, mussels, clams, fish, grape tomatoes, green peas, saffron rice, lobster broth.

Scallops du Jour D

Diver sea scallops, Chef's featured preparation.

Prime NY Steak

13oz. custom, chefs feature preparation.

Steak Diane D

Black angus beef medallions, pan seared, mushrooms, peppercorn cognac sauce, veggie of the day, gorgonzola scalloped potatoes.

Grilled Fillet Mignon D

Pan seared, black angus beef, demi-glaze sauce, asparagus, Julienne vegetables, potato of the day.
SANDWICHES
New York Steak Dip

Baby spinach, caramelized onions, brie cheese, dijon spread, toasted French baguette.

BRX Burger

Grilled 8oz black angus beef, cheddar, onion rings, applewood smoked bacon, barbeque sauce.

Turkey Burger

Guacamole, lettuce, vine ripe tomato, Monterey Jack Cheese, toasted brioche bun.
Stay Healthy
Tuna Poke Bowl

seared rare tuna chunks, Jasmine rice, carrot curls, Hiyashi salad, radish, cucumber, dynamite miso sauce.

Lemon Chicken H

Grilled chicken breast, steamed vegetables medley, lemon pepper glaze.

Salmon H

Seared salmon, wilted garlic spinach, balsamic tomato jam.

Petite Fillet Mignon

Grilled 5oz fillet, steamed vegetable medley.
SIDES
Roasted Sprouts

Sauteed Asparagus

French Fries

Onion Rings

Truffle Parmesan Fries

Loaded Baked Potatoe

Sauteed Garlic Spinach

Sauteed Seasonal Vegetable

Roasted Fingerling Potato

Broccoli

Lemon Garlic Mushrooms
DESSERT
White Chocolate Banana Bread Pudding a la Mode

White chocolate, brioche, cinnamon, egg custard, creme anglaise, caramel sauce, vanilla ice cream.

Chocolate Volcano

Warm chocolate molten cake, chocolate fondue, vanilla ice cream.

Flourless Chocolate Cake

Chef signature secret ingredients. sinfully good, .
Kids Menu
Kids Appetizer
Healthy Snack

Carrot sticks, grapes, strawberries, ranch dressing.

Kids Cheese Quesadilla

Garlic herb tortilla, jack and cheddar cheese, sour cream.

Mozzarella sticks

Four mozzarella sticks, marinara sauce.
Kids Salads
Kids Green Salad

Mesclun field greens, grape tomatoes and carrot curls, with ranch dressing.

Kids Ceasar Salad

Romaine hearts, garlic croutons, shaved parmesan cheese, creamy ceasar dressing.
Kids Entrees
Kids Grilled Cheese

French fries or fruit cup.

Kids Hot Dog

French fries or fruit cup

Kids Macaroni & Cheese

French fries or fruit cup

Kids Hamburger

4oz. grilled black angus burger with French fries. with or w/o cheese.

Kids Chicken Fingers

French fries or fruit cup.

Kids Spaguetti Pasta

With your choice of alfredo or marinara sauce. Add chicken or shrimp for extra charge

Kids Penne Pasta

With your choice of Alfredo or Marinara sauce. add chicken or shrimp for extra charge.

Kids Spaguetti

With your choice of Alfredo or marinara sauce, add chicken or shrimp for extra charge.

Kids Grilled Chicken

Vegetable medley and French fries.

Kids Grilled Salmon

6oz. grilled salmon fillet, with vegetable medley and mashed potato.

Kids Half Rack Baby Back Ribs

Vegetable medley and French fries.

Kids Petite Fillet

5oz. fillet mignon, with vegetable medley and French fries.
How to Order
Step 1
Enter your Address

Step 2
Select Restaurant & Food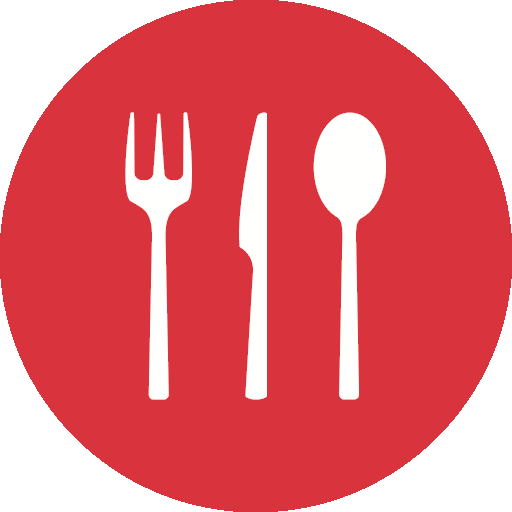 Step 3
Checkout